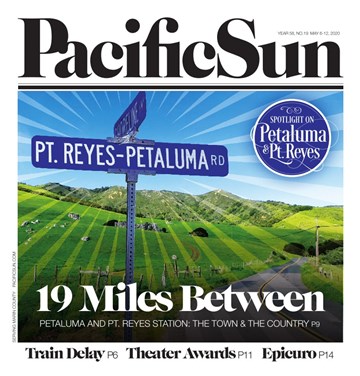 Earth's Longest-Running Alternative Newsweekly
The Pacific Sun weekly newspaper was founded in April of 1963 and is the longest-running alternative newsweekly on the planet. Originally conceived as a West Coast version of the Village Voice, which came along eight years earlier, the Sun has for half a century focused on Marin—its people, politics, the environment, education and the arts.
Our goal is to cover this unique community—to inform, and be informed by, our readers in a thoughtful, provocative, literate, witty and honest manner.
The Pacific Sun publishes every Wednesday, delivering 20,500 copies to more than 535 locations throughout Marin County.
ADVERTISING
CIRCULATION
EMPLOYMENT
EDITORIAL